Membership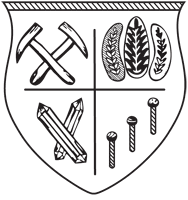 Before joining, visitors are more than welcome to come out and see what our club is all about! Visit our Meetings & Location page for more information.
Club membership benefits include our award-winning newsletter, The Pick and Dop Stick, published monthly except July and August, knowledgable and interesting speakers at our meetings, member only field trips, access to the club's library, opportunities to show off and tell about our collections and lapidary skills and learn from each other, great snacks, and for our junior members, Geo Junoirs as we like to call them, the Future Rockhounds of America badge program—the first established in the State of Illinois.
Annual club dues are $15 per person; a spouse or second adult member of the same household is an additional $5. Children under age 15 are free. The membership year is September 1 through August 31. Note: Members are expected to pay their dues in September to the Treasurer, either in person or by mail.
If you would like to become a member please fill out our New Member/Visitor Information Sheet & bring it to our next meeting. Download our New Member/Visitor Information Sheet here. If you would like more information about our club, please contact us at info@chicagorocks.org or call Jeanine Mielecki at 312-623-1554.
CRMS is a member of the following organizations: