Our next meeting is September 8, 2018
Our Speaker is Paleoartist Tyler Keillor!
You're invited to attend the next meeting of the Chicago Rocks & Minerals Society on Saturday, October 13 at 7:30 p.m. Our speaker is paleoartist and reconstructionist Tyler Keillor, manager of Paleontologist Paul Sereno's lab at the University of Chicago. Tyler will tell us what's new in his world where dinosaurs come to life.
Featured Specimen
— Purple Fluorite —
with Purple Zoning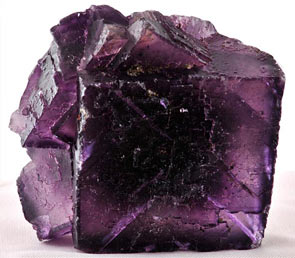 — from Hardin County, IL —
---
Newsletter Contributions
Our newsletter, The Pick And Dop Stick, is always looking for new submissions. If you have an article you would like to submit to the newsletter, a news item, pictures of one of your rockhound adventures, or another contribution, please send it to Rachele.Best@yahoo.com. We welcome all kinds of contributions!
---
November 10, 2018:
Our Speaker is Joel Knapper,
NASA Solar Ambassador
---
December 8, 2018:
Our Speaker is CRMS Member Ben Chorn
Ben will tell us about the Chicago Rocks & Minerals Society's field trip to the Dorris family's topaz, amazonite and smoky quartz claims and other points of interest in Colorado.
---
Talk About Digging Things Up!
The club has recently come across old newsletters. We are in the process of digitizing them for posterity's sake. I thought it would be great to post the very first newsletter of our club here for all to see. This newsletter was originally mimeographed (remember the smell of mimeographed pages!) and later zeroxed. With some time and effort, it was scanned in and cleaned up. Click here to see what was going on in the club in October of 1946.
---
Check out our Calendar of Events for more great rockhound events!